Our program is designed for young players to introduce them to the game of soccer. Practices are based on fun games in a playful & learning environment. Players practice together in teams and will also spend time with their own ball working on skills and proper footwork. Players develop a sense of a team and the game of soccer. The emphasis is placed on fun small-sided games with simple tactical tips from the coaches. 
Our staff is made up of players who love and play the game themselves.  Since it's an introduction they follow a specific curriculum that teaches turns, dribbling, shooting, passing, and great footwork. Our coaches focus on teaching & fun. They know they are the first image of soccer to these young players, as a result take great pride in working with them.... and just like that, A CAREER IS BORN!
2021 KIDSOCCER SEASON Information
Players in season 1 do not need a new uniform.  If you register for both seasons initially it is discounted to $240.
Learn how to play the beautiful game!
Beginning entry level program for boys & Girls ages 4-11 with a practice on Wednesdays & a game on Saturday mornings.
Two seasons to select from:
Season 1: January - Mid February
Season 2: Mid February - March
Only $100 per season, Register for both seasons up front & you will receive a  $25 discount!  Adidas Uniforms (Jersey, Shorts, Socks) are extra & you can order directly from our vendor.  Information will come after you register.  Uniform cost is aprox. $35 and will be good for both seasons.
Our Coaches are awesome.  They have deep backgrounds in the game & love working with young players who are eager to learn & love to play. Coaches will teach skills in an efficient way & assist our players in loving to play.
COACHES TESTIMONIAL & KIDSOCCER HIGHLIGHTS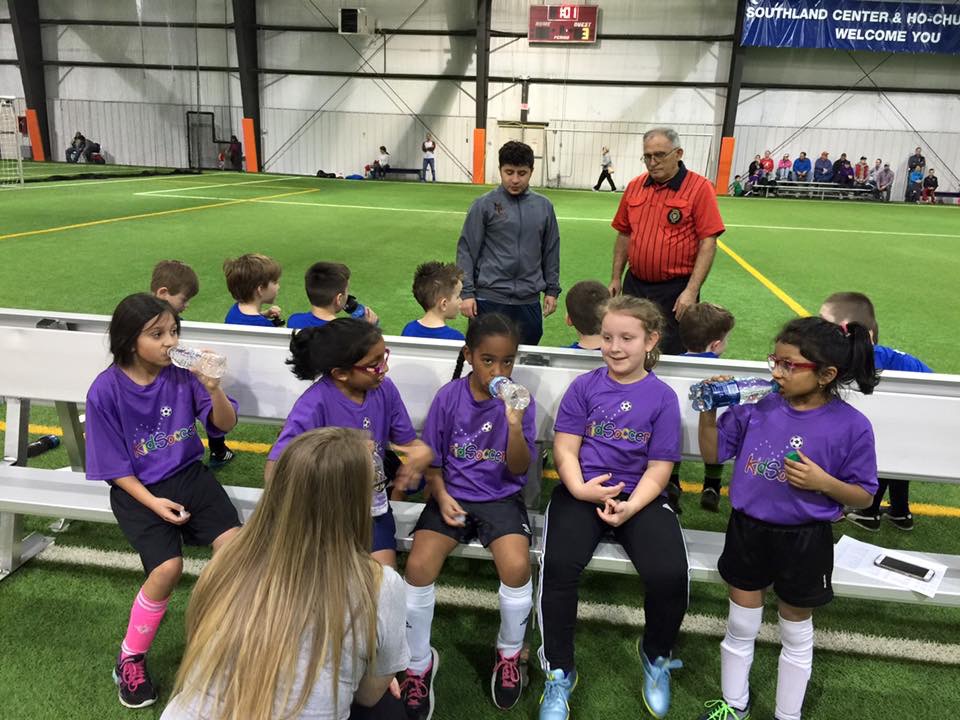 KIDSOCCER LOVE & Highlights